The technological help you need to quickly
improve home care for seniors!
You can't be there every minute, yet you want to know they are safe, cared for, and happy.
Do you wonder…
Are they active?
Did they remember their medication?
Are they eating well and getting enough sleep?
Are they stimulated, learning, and challenged every day?
Are they safe? Can they reach someone if they need assistance?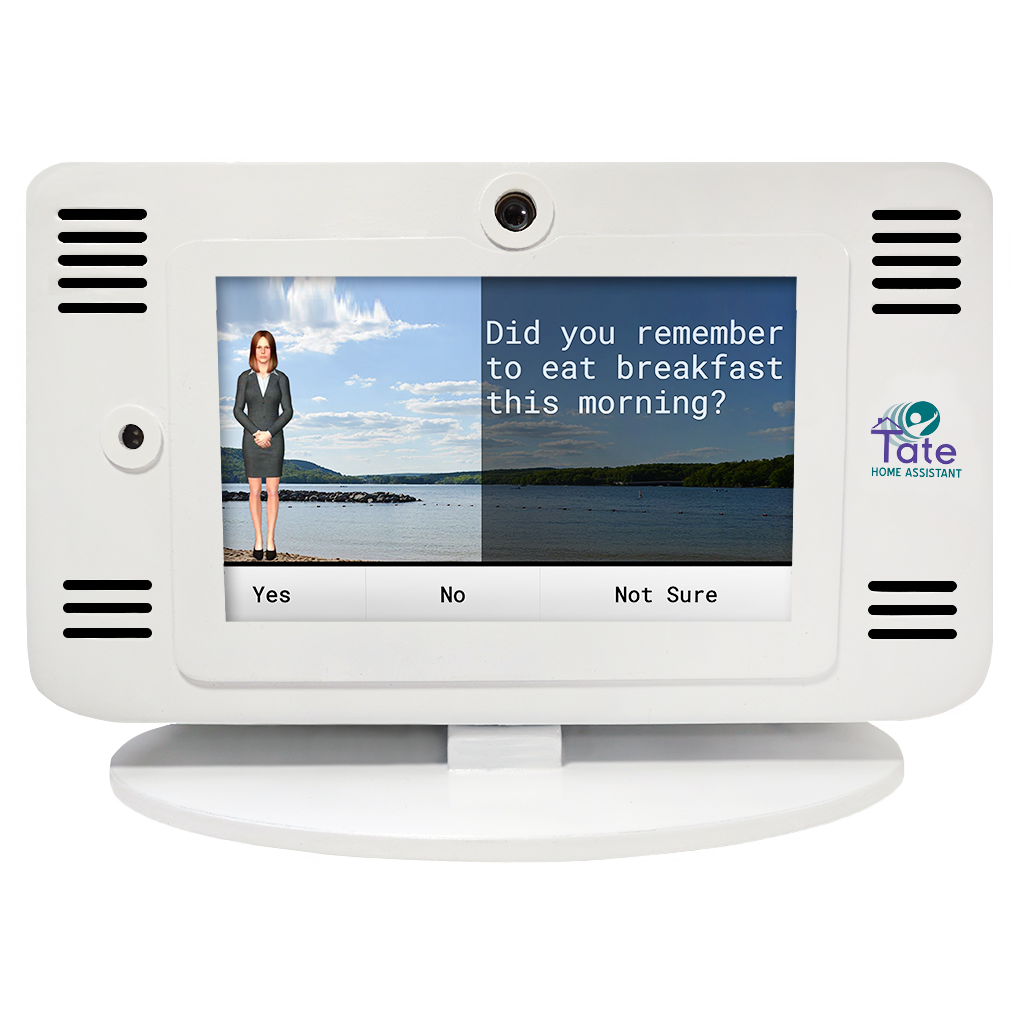 Tate Home Assistant harnesses today's smart technology to support enhanced home care for seniors.
It helps you protect, monitor, motivate
and communicate with seniors like
never before — all while empowering
them to interact with technology
that is simple to use.