Which clients would benefit
from the STEP Assistant?
The STEP Assistant is designed to be easy to use
for care providers, seniors, and their families.
Use the STEP Assistant to support care for people with: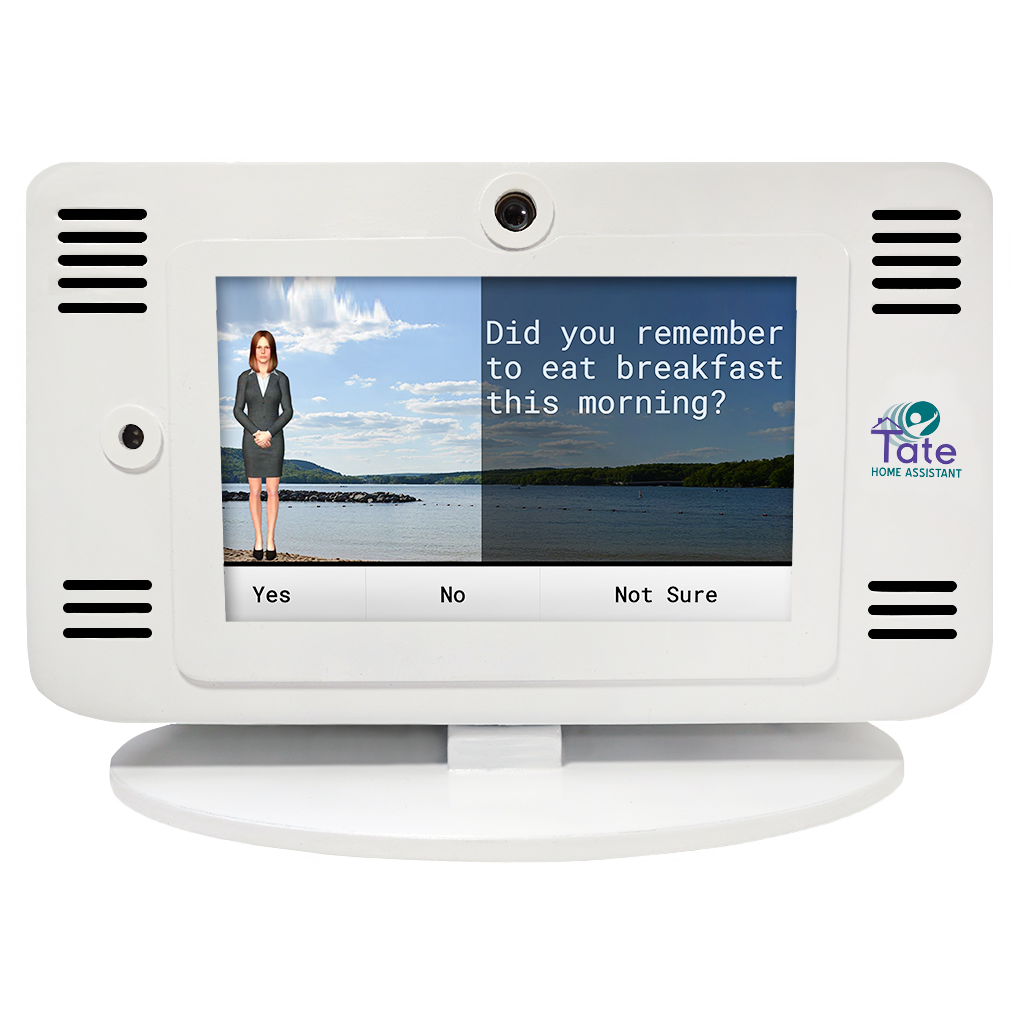 Dementia
Special needs
Mild memory loss
Physical disabilities
Other cognitive impairment
Intact cognitive and physical
function, but who live alone
---
Features
Monitor Client Activity
and Environment
Monitor Health Metrics
Communicate with Clients
Promote Safety and Independence
Foster Socialization and Emotional Wellbeing
Customize for your Organization
---
Set up the STEP Assistant in
under 10 minutes. Easily customize
messages and set alerts for clients,
view reports, and monitor trends.
STEP Assistant devices are
assisted by sophisticated artificial
intelligence (AI), and are designed to
seamlessly integrate into clients' lives.