The technology you need to connect
and improve care in minutes!
Tate Home Assistant is the most affordable tool available for individual adults,
family, and senior care providers.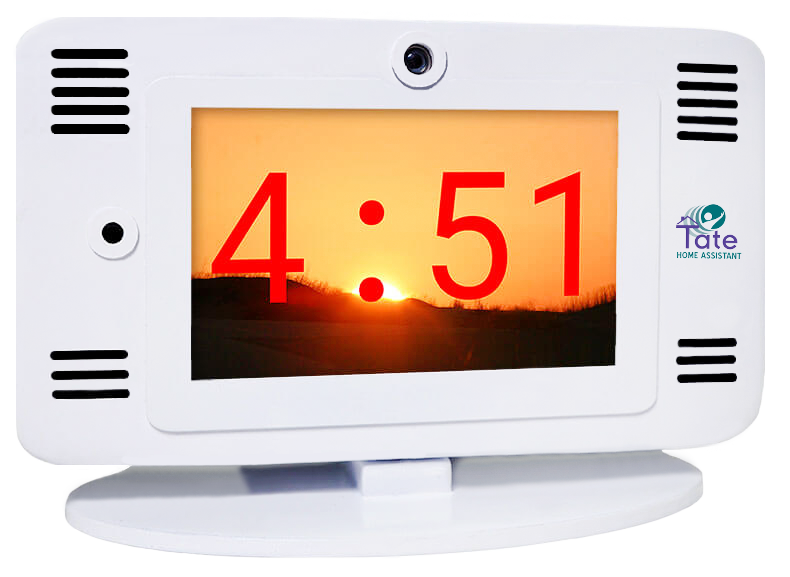 Choose from several device styles.
No complicated programming or set-up.
No more inaccurate motion reports.
No more memorizing commands.
No intrusive hardware.
No privacy concerns.
Set up your Assistant in under 10 minutes. Add your own messages,
set alerts, view reports and monitor trends.
---
Simple to Use
Improves Safety
Maintain Privacy
Stay Engaged
Promotes a Positive Mindset
Connect and Get Feedback
---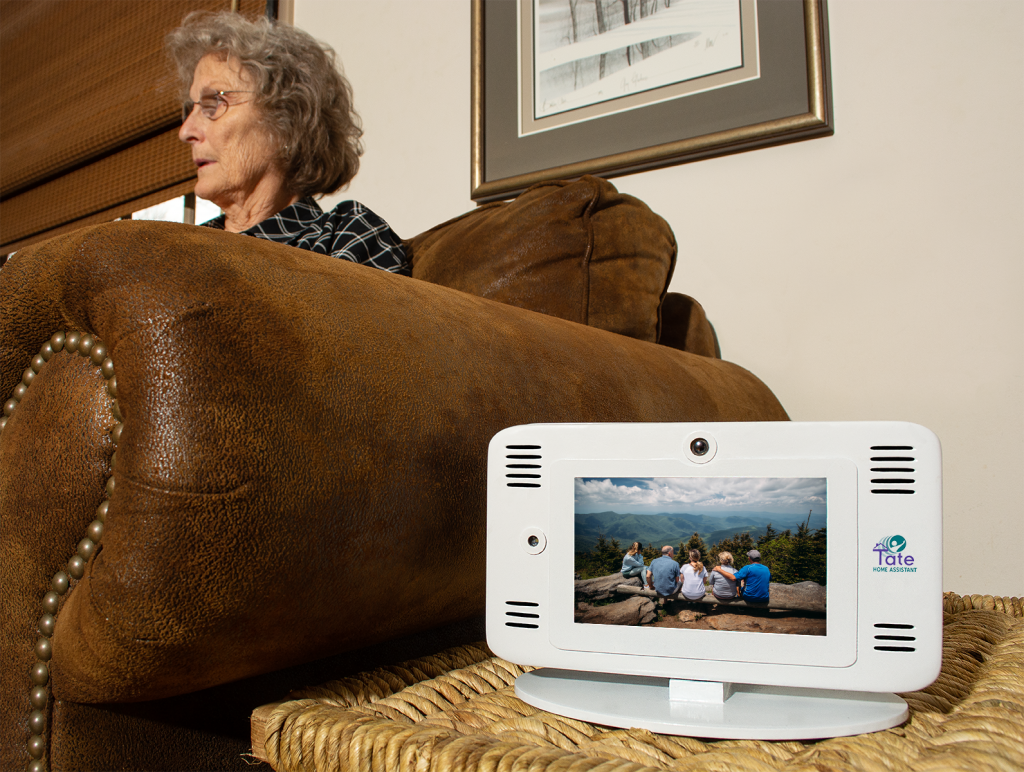 Tate Home Assistant devices
are assisted by sophisticated
artificial intelligence (AI)
and designed to seamlessly
integrate into users' lives.
Who is it designed for?
Tate Home Assistant is designed to be easy to use for home care providers, seniors and their families. Use Tate Home Assistant to support care for people with:
Dementia
Special needs
Mild memory loss
Physical disabilities
Alzheimer's Disease
Cognitive impairment
…or just for fun!