Stay connected and improve your
ability to live independently.

---
Tate Home Assistant is an affordable, easy-to-use tool to help you with
daily living and mental well-being.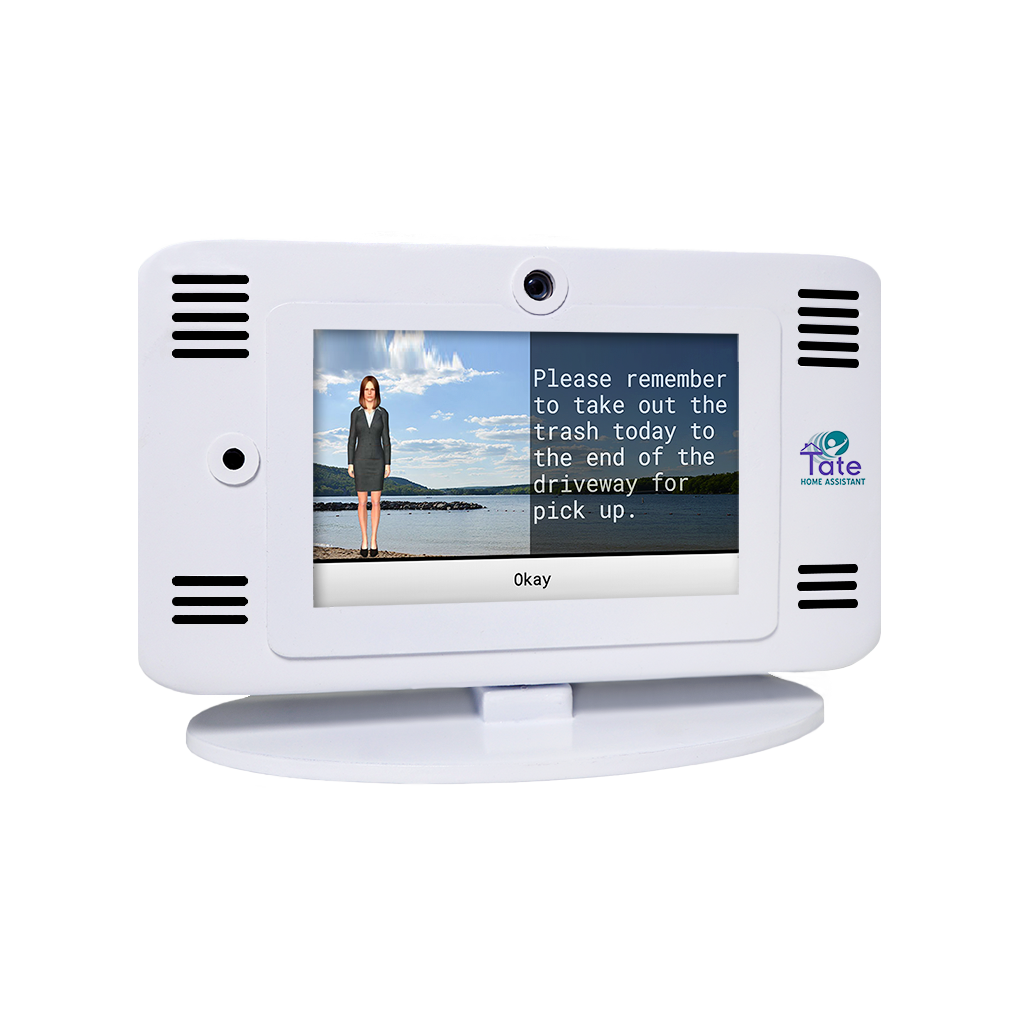 With affordable and easy-to-use devices and monitoring plans, you can:
Reinforce healthy habits. Like eating properly, taking medication on time,
or drinking more water.
Sharpen your memory. And logical thinking abilities through personalized questions and conversation.
Improve your safety. With automatic low-level lighting if you get up at night;
and automated alerts if you should fall or are in distress.
Receive reminders. And encouragement about important appointments,
visits, and routines.
Monitor your environment. Including room temperature, humidity, and
light sensors.
Increase social interaction. Like communicating with loved ones more
frequently or confirming a dinner invitation with friends.
---
There when you need it, invisible when you
don't. Tate Home Assistant supports your
health, safety, and happiness.
Discover all the features of the technological tool you need to
connect with loved ones improve independent living in minutes!
---
You don't have to remain worried about living independently.
Tate Home Assistant is here to help you connect and
improve self-care in minutes!